Supporting the health of our communities
"We make a living by what we get; we make a life by what we give." — Winston Churchill
"We make a living by what we get; we make a life by what we give." — Winston Churchill
Ways to give to the
BHI Foundation
The easiest method of giving to the BHI Foundation is an outright gift made during a donor's lifetime.

Gifts of cash are simple, straightforward ways to donate to the BHI Foundation that allow your gift to begin helping immediately. Depending on your income tax bracket, a portion of your contribution may be counted as a charitable income tax deduction.*

Gifts of appreciated assets such as stocks or bonds — and in some cases, real estate — that you have owned for more than one year and that have increased in value can minimize taxes and leverage the full value of the asset. By transferring the asset directly to the BHI Foundation, you may be able to deduct the full fair-market value of the asset at the time of the gift.*
During the pandemic,
The Foundation
provided family-sized meals to staff.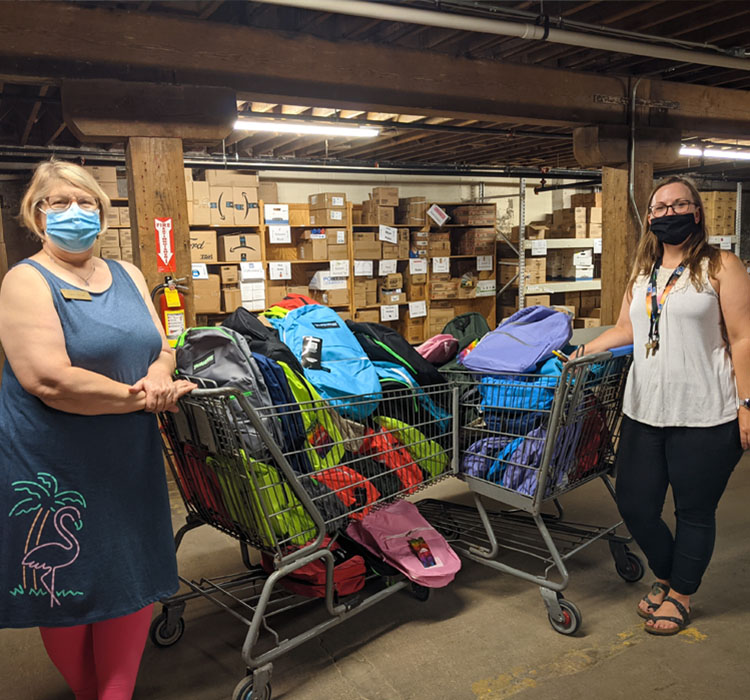 The Foundation
, with the help of residents, donate backpacks filled with school supplies to the area's needy students.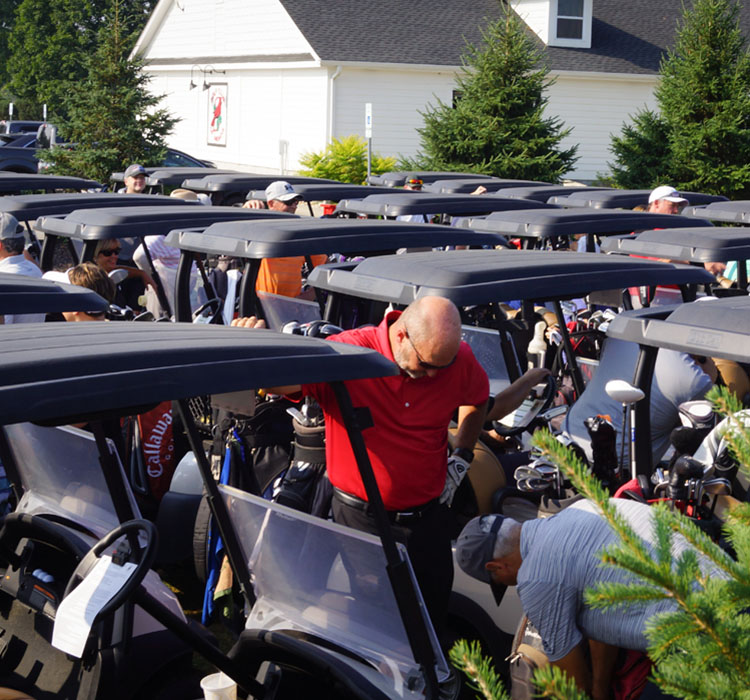 The BHI Foundation
Annual Golf Outing provides residents and community members the chance to have fun while raising valuable funds.
A sculpture was carved by Indiana limestone artists in honor of dedicated frontline workers during Covid at the request of Hoosier Village residents.
Thanks to the generosity of our donors and the strength of the BHI Foundation, we are proud to offer the security of lifelong care for BHI residents who are no longer able to meet their monthly living expenses due to longevity or illness.

BHI residents who enter one of our Life Plan Communities under a continuing care agreement are eligible to apply for benevolent care so that they may continue their residency in that community for as long as they choose. We are proud to say that no resident with a continuing care agreement has ever been asked to leave one of BHI's Senior Living communities because of an inability to pay when their financial resources have been exhausted through no fault of their own.
Since 1986, The BHI Senior Living Foundation has helped support BHI's mission of enhancing the lives of older adults and those who care for them.
The generosity of our donors allows the BHI Foundation to contribute to community projects both within our Life Plan Communities and throughout their respective cities.
These projects help sustain our commitment to benevolent care, as well as make us good neighbors in our communities.
BHI Foundation Inc. is a 509(a)(3) supporting organization. All gifts made to the Foundation are tax-deductible in accordance with the tax laws of the United States of America and the State of Indiana.
*Please note: The information provided above should not be construed as tax or legal advice. Please consult with your tax advisor and/or attorney regarding your individual circumstances.