Zionsville Plan Commission approves plan for Hoosier Village expansion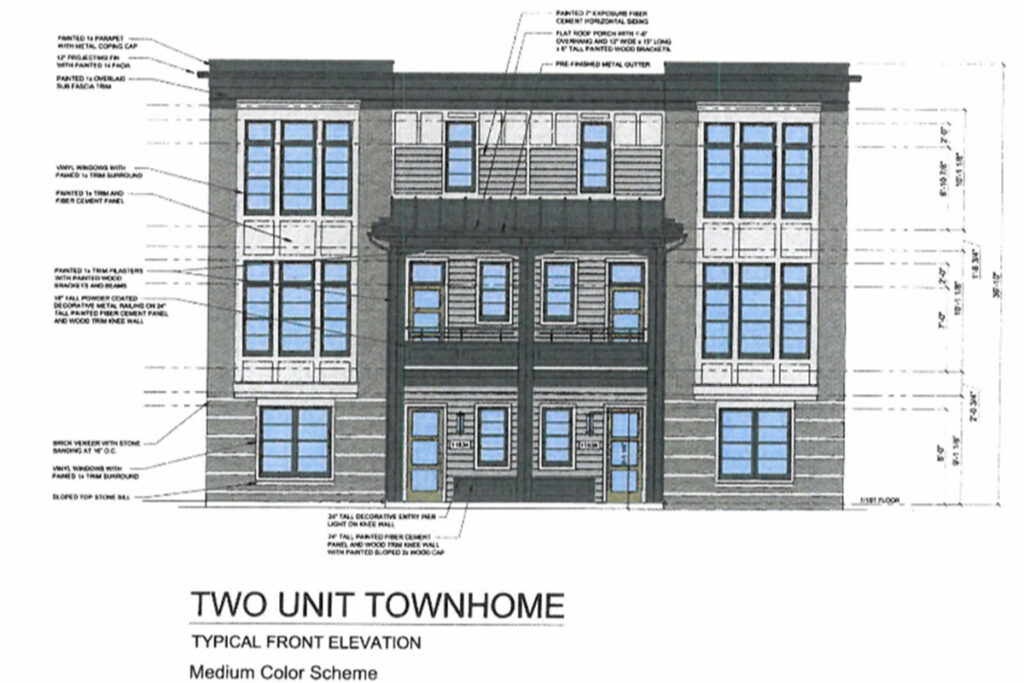 The Zionsville Plan Commission approved a proposed expansion for Hoosier Village, a 300-acre senior living community in Zionsville, during its May 15 meeting.  The commission approved the expansion in a 7-0 vote.
The 26.8-acre expansion proposed in the southwestern section of the Hoosier Village campus will include 89 attached two- and three-story townhomes, a dog park and a community garden.
The expansion will add nearly 32 buildings to the existing development.
"Hoosier Village has expanded significantly over the years," Hoosier Village President of Public Relations Nancy Nelson said. "We pay a great deal of attention to what our potential residents and customers are looking for in a retirement community."
 The townhomes will have a light, medium or dark exterior color palette, seen throughout the neighborhood, with a sidewalk leading to a private entrance on the front of each unit. Also included will be a two-car garage at the rear of each building.
The floor plan includes two or three bedrooms with an interior elevator to service each unit.
Preservation of existing trees will be part of the landscaping.
"This represents the last significant area on the traditional Hoosier Village campus that has not been developed," said Tim Oakes, an attorney representing Baptist Homes of Indiana Senior Living. "BHI currently has a wait list of over 400 people that would like to move into Hoosier Village but they simply can't do so."
 Demolition of the old monument at the entrance is part of the proposal as a new entry monument will be constructed within an existing island on Hoosier Village Drive near 96th Street.
"This will be a new style of product for BHI, and we think it will be well received," Oakes said.
The new dog park and community garden will be next to the southeast area of the site and will be open to the entire community of Hoosier Village.
The expansion will be done in phases, starting with the development of the infrastructure and units along Hoosier Village Road as Phase 1. There will be a total of four phases.
The expected completion date has not been announced.